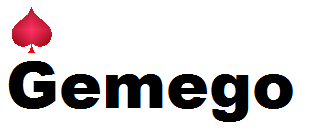 TexasMate
Find out the odds for your hand immediately with TexasMate. Simply enter the cards you have in your hand (called Hole Cards in poker) along with the cards on the table and view your %chance of a win in Texas Hold'em Poker. Odds are provided after your cards are entered and when you enter the flop, turn and river cards. Whether you are new to Poker or a seasoned player we hope TexasMate provides you with help on the poker journey and that you enjoy using it.
TexasMate provides a breakdown of the chances of a particular type of win (e.g. Royal Flush, Straight, Pair etc) for both you and your opponents, so you can compare your chances to those of other people at the table.
TexasMate also provides an indication of the likely hands that an opponent may have. For example you may have 3 of a kind but the table cards may lend themselves to your opponent having a straight.
The number of people at a table plays a significant factor in your calculation of odds. For instance a table with only 5 people playing has quite different odds to one with 9 players. A table with 9 players is more likely to have a 2 pair. TexasMate allows you to view the odds as the number of players is increased or decreased.
Disclaimer - TexasMate has been tested, however, it is possible that in some cases the odds may not be accurate. We do not recommend using this application in high stakes poker. The application uses a combination of mathematical odds and random simulation data to calculate the odds.
Beginning Poker
If you are new to poker it is a fascinating game which has many levels (basic rules, understanding odds, player psychology, winning strategies). If it were a straight-forward game it would not have such a big following. There are many great web sites that will help you learn. Below are just a few of the basic rules to Texas Hold'em get you going.
Each player is dealt 2 cards that only they can see. Each player can then bet whether those cards will beat opponents cards at the end of the game. The terms are...
FOLD - you remove yourself from the hand and lose any bids already placed
CHECK - you match the bid already on the table
RAISE - you match the bid on the table and add some more
ALL-IN - you bid all the chips you have at the table
SMALL BLIND - a small number of chips which one player must place based on table position
BIG BLIND - a slightly larger number of chips which one player must place based on table position
When each player has completed betting the next 3 table cards are dealt (called FLOP). Everyone can see these. Another round of betting then takes place. If at any stage you are the only player left in the betting then you win the hand and pot and do not need to show your cards.
The next two rounds are called the TURN and RIVER at each another card is turned over. So everyone has 2 cards in their hands and 5 table cards are visible to everyone. Now everyone must make the best hand they can from the table cards and their own cards. Only 5 cards count but these can be made up as follows 2 of your cards plus 3 table cards, 1 of your cards plus 4 table cards or 5 table cards. The hands are ranked beneath from low to high.
The hands are..(from lowest to best)
High Card - Your highest value card (Ace-High) e.g. King Hearts
Pair - A pair of the same value e.g. 5 Hearts and 5 Spades
Two Pair - e.g. 5 Hearts & 5 Spades and Jack Clubs & Jack Diamonds
Three Kind - e.g. 5 Hearts, 5 Diamonds & 5 Spades
Straight - 5 cards of increasing value without gaps e.g. 5 Hearts, 6 Diamonds, 7 Clubs, 8 Hearts, 9 Diamonds
Flush - 5 cards of the same suit e.g. 2, 5, 7, Jack and Queen Clubs
Four of a kind - e.g. 5 Hearts, 5 Diamonds, 5 Clubs & 5 Spades
Straight Flush - e.g. 5, 7, 8, 9 & 10 Hearts
Royal Flush - A straight flush to Ace e.g. 10, Jack, Queen, King & Ace Hearts
© Gemego Ltd 2010. All rights reserved. Company No. 07416725