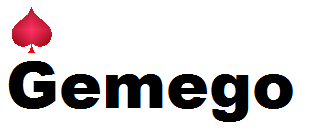 Solitaire
Solitaire for Android of the Klondike type, post your time to our leaderboard. See how you rate against the rest of the world. Also Post your personal best as a Facebook Status update or using Twitter.
Vew Leaderboard
Solitaire has options that show useful information:
Guide - Shows what moves you can make.
Undo/Redo.
Stats - games played, win percentage and solution best time
Rank - view your rank in the world, country, region and town
Leaderboard - view the leaderboard for the world, country, region and town
Instructions - an overview of the rules
Settings
Disclaimer - Solitaire is only for fun use.
© Gemego Ltd 2011. All rights reserved. Company No. 07416725